'Everyone wants Ukraine to win and is determined to fight until the end whatever is their battlefield'
Even four months after the invasion of Ukraine started, unfortunately the war in Ukraine continues with news of new attacks and millions of people still seeking refuge coming daily, among which a lot of them are performers and CMO community. Now, on occasion of the World Refugee Day marked on 20th of June, we spoke with our Ukranian colleague Natalia Teslia, who told us few months ago about her experience of escaping the war and finding refuge in Poland with the help of the CMO community. But the help didn't stop there – Natalia is now a proud employee of our member SAWP, working in the international department and continuing to help Ukrainian performers through her work.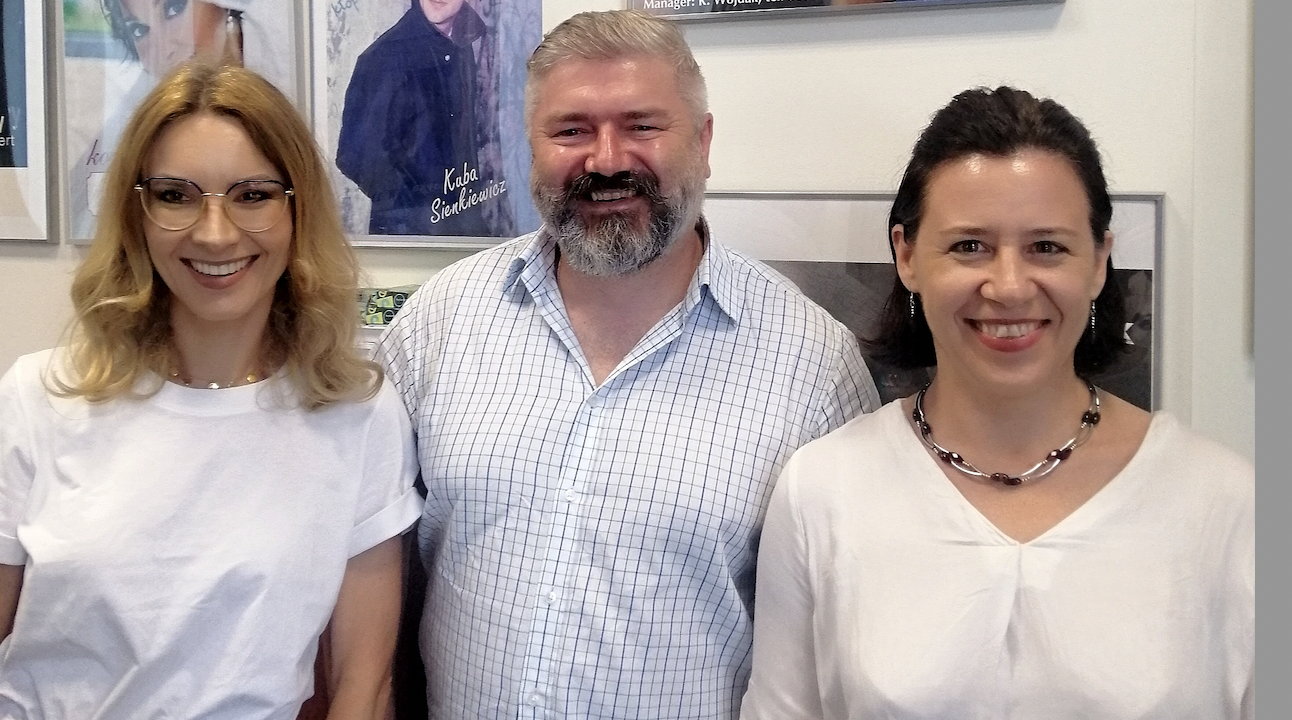 It was not easy for Natalia to leave her country, but it was a necessity to keep safe and, since coming to Poland beginning of March, she adapted very well. 'It was easy and difficult at the same time.' she says, adding that her colleague Anna Błeszyńska-Drewicz from the Polish CMO was of great help not only with accommodation but also with administrative procedures of getting the documents. 'No one was ready for this. There were a lot of Ukrainians, and the procedures took time.' However, the adaptation to Poland went well as, in her own words 'Poland is mentally very close to Ukraine.' though, despite the similarities between the two languages, it still poses a bit of a problem sometimes, which is why she is learning Polish.
To her delight, end of March, SAWP offered Natalia to reinforce their team. 'I was very happy to accept it and now I work with the international distribution department.' she says adding proudly that she also arranged the signing of the agreement between SAWP and Ukrainian CMO, Ukrainian Music Alliance (UMA) who collects for broadcasting. 'Following the events, a lot of Ukrainian music is now broadcasted in Poland. A separate radio station with Ukrainian music has even been launched. With this new agreement, SAWP is entitled to collect remuneration from broadcasters for Ukrainian music.' Natalia explains adding an incredible story about the CEO of UMA who read and signed the agreement while fighting near Kharkiv in the Ukrainian army.
And though those are positive news, Natalia says that a lot of things changed from March and there is a big difference in the general sentiment. 'In March there was a hope for a quick victory and now everyone knows someone who died in the war and this changes the attitude totally. In the circle of my friends, it was for example the news of the death of Roman Solonynka, a very talented photographer and dancer.'
But despite the horrible news coming daily and new refugees arriving from cities of Kharkiv, Kherson and other areas under attack, Ukrainian people keep up their spirit. Ukrainian performers are still very active in helping their country in any way they can, mostly through fundraising and now, sometimes it is done through touring of Ukrainian bands abroad and distributing a part of the profit to the army. 'Our government started issuing short-term permissions to leave the country for men when they have purpose to tour abroad.' says Natalia.
One of those bands is also Boombox, who have a concert in Warsaw on 26th of August, Natalia's birthday. She very much looks forward to it, however, her biggest wish is for her birthday plans to change – that Ukraine wins the war by then and she celebrates her birthday at home. We wish her the same.